The Five Arrows
For the restaurant and bedrooms please book online, we are only able to accept restaurant bookings for dining, if you would like to join us for a drink we will be happy to accommodate if possible. please note we are temporarily not offering afternoon tea.
We look forward to seeing you soon.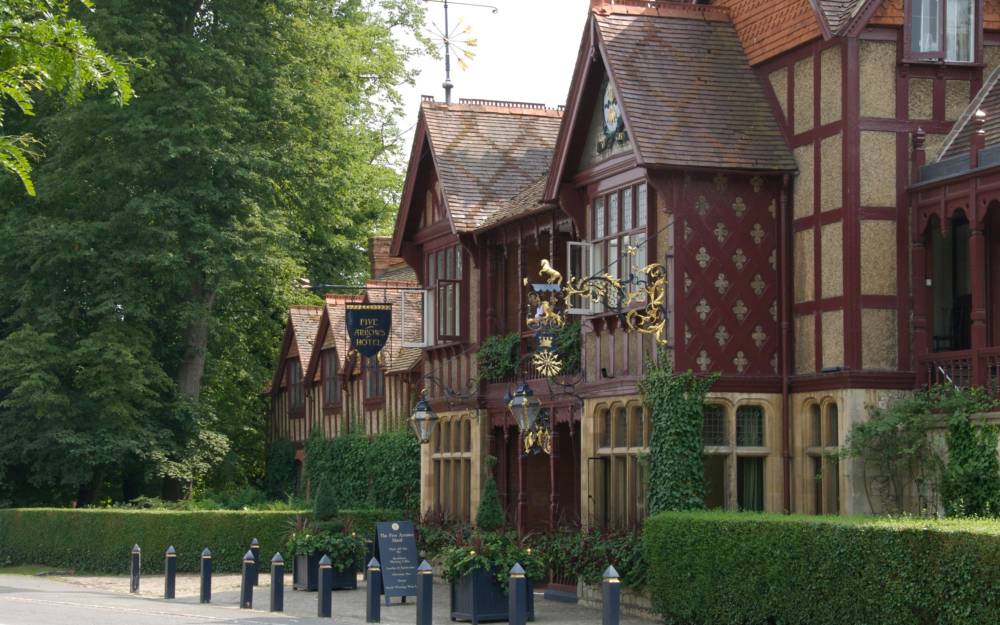 The Five Arrows is a Grade II listed building at the gates of Waddesdon Manor built on the site of an old coaching inn. Its name is derived from the Rothschild family emblem of a shield surmounted by five arrows, pointing upward and tied with a ribbon. Built in 1887 as part of Waddesdon Estate by Baron Ferdinand de Rothschild it was originally used to accommodate the architects, craftsmen and artisans working on the Manor itself. It was designed by architect/builder, James Taylor, who lived locally in Bierton; in his own "authentic" English style of half timbering, elaborate Elizabethan chimney stacks, and wrought ironwork. Architecturally it is one of the most striking buildings in the village.
Nearby shopping, entertainment and places to visit